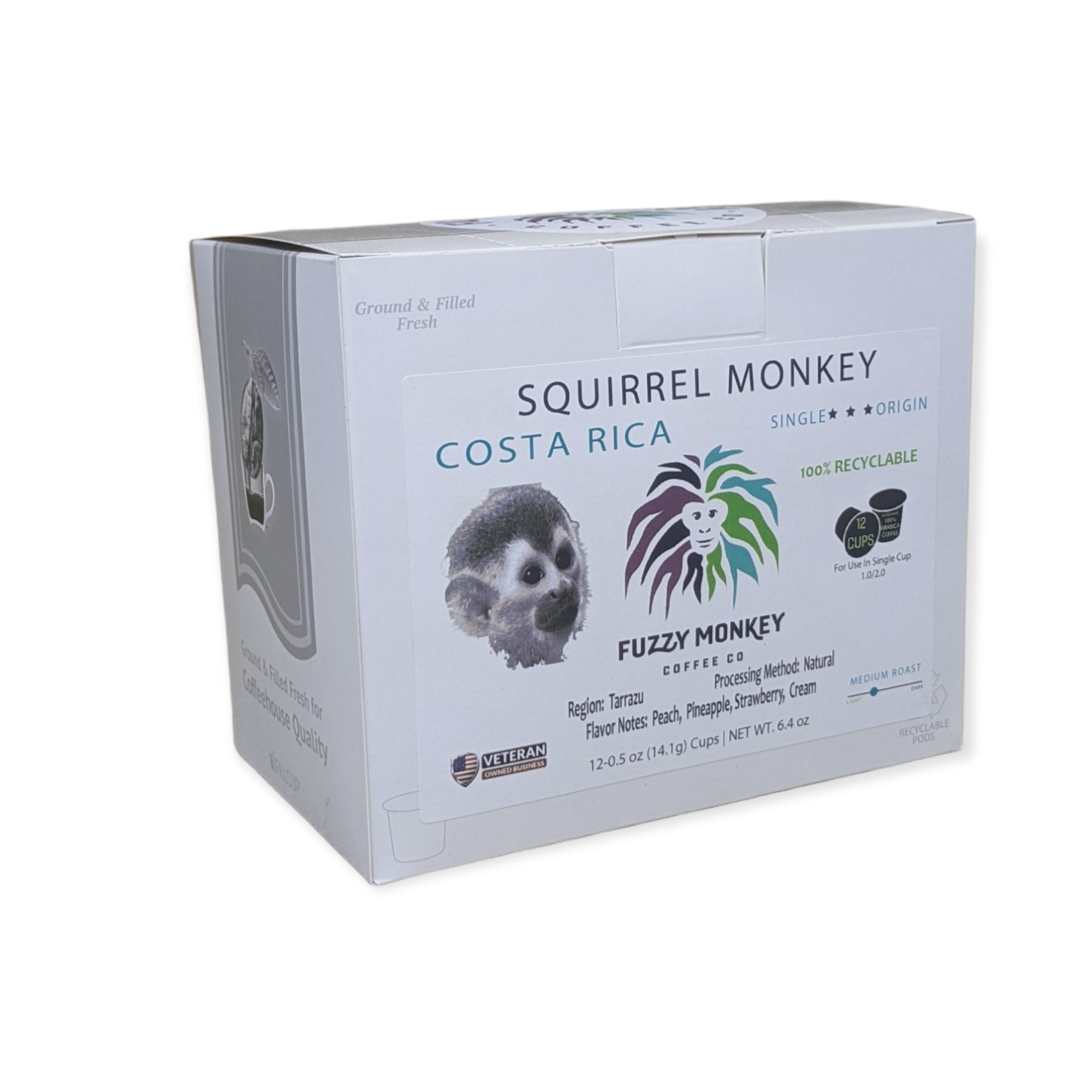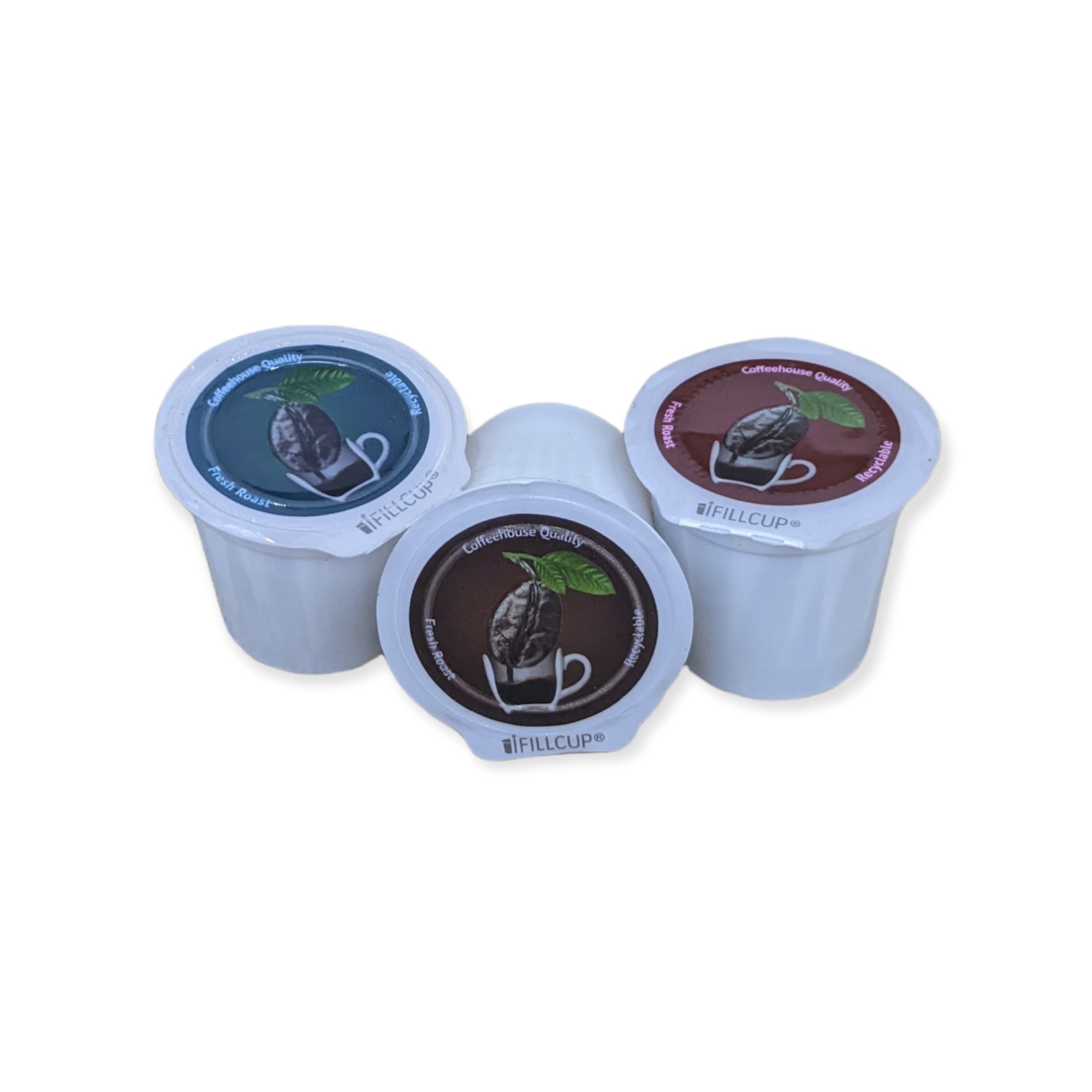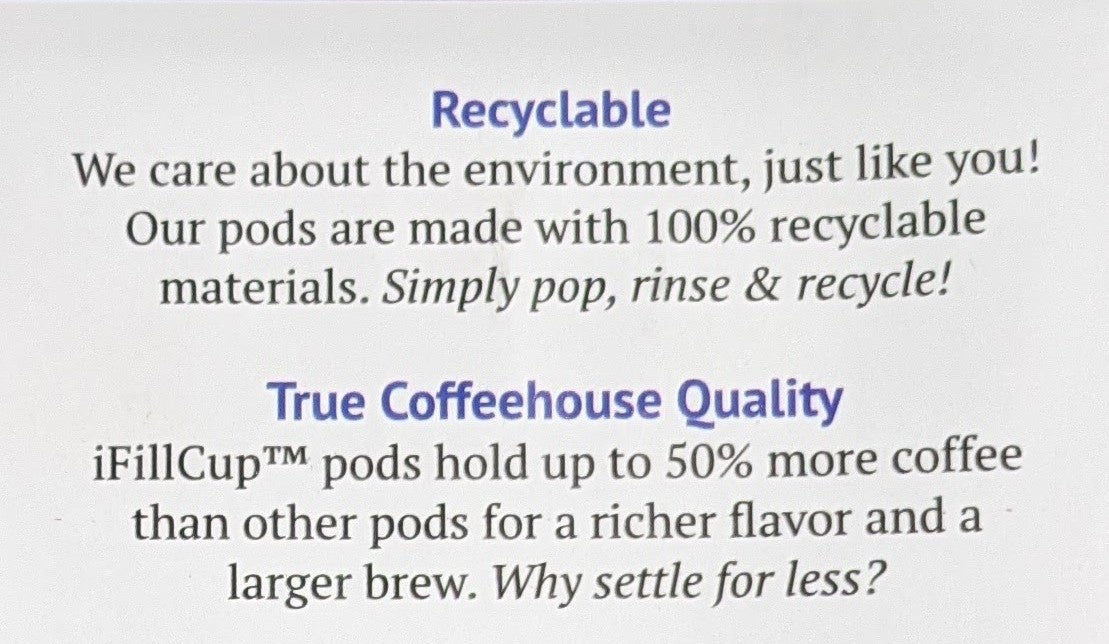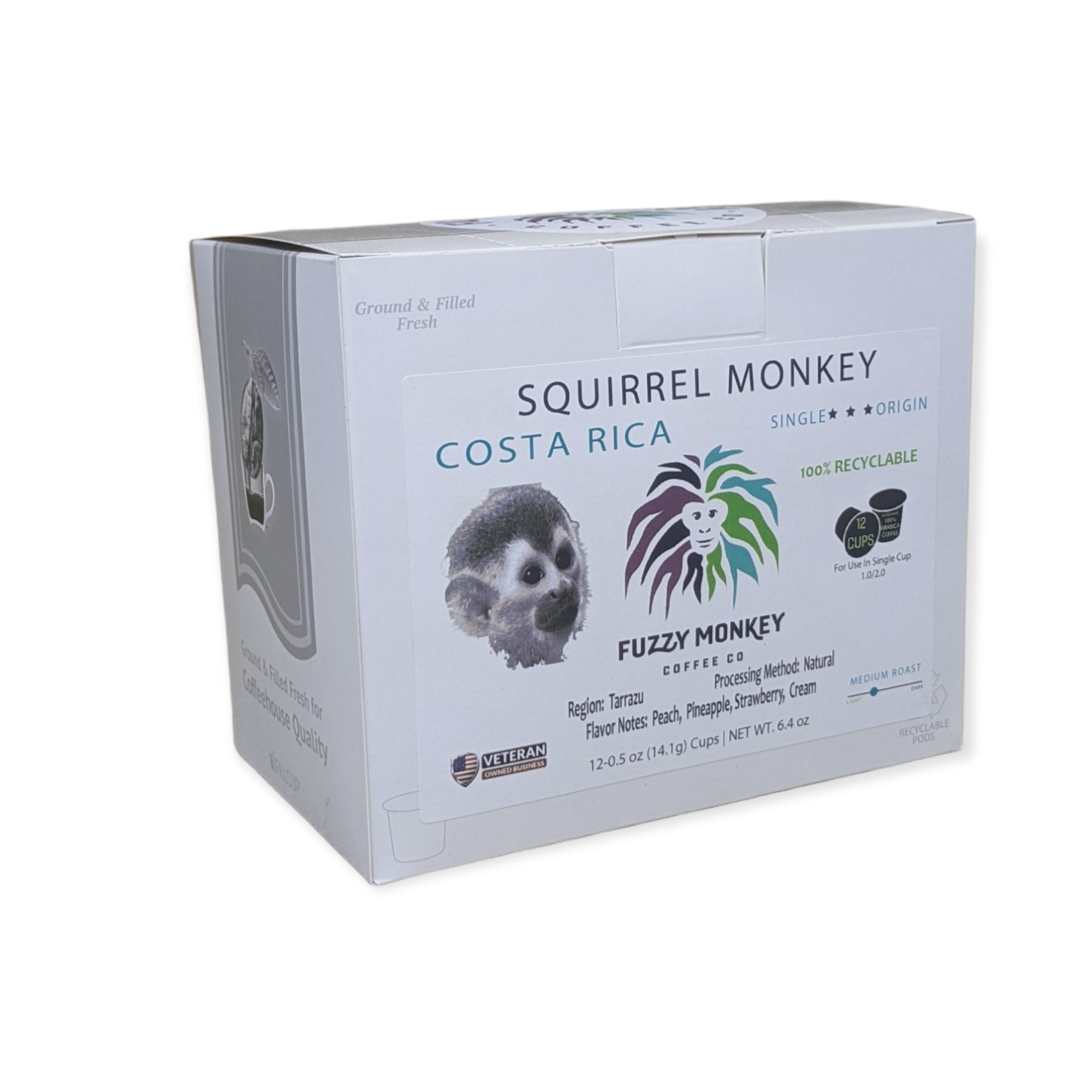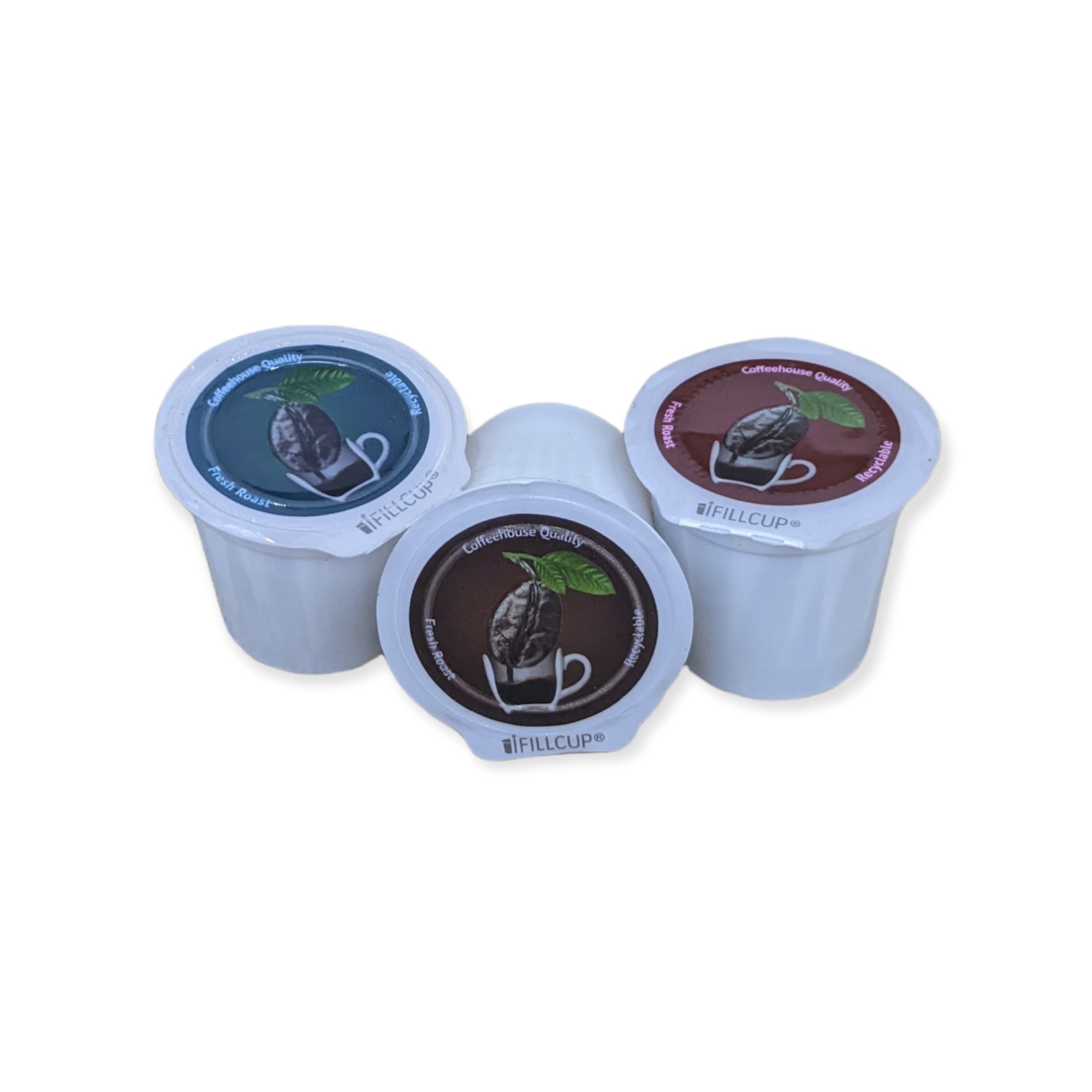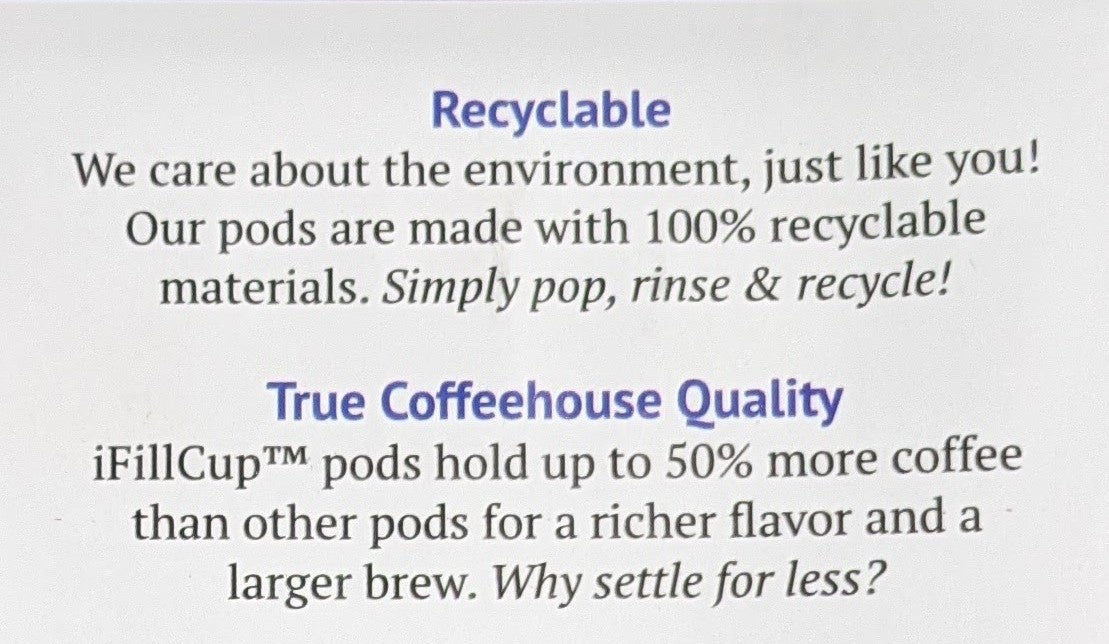 Squirrel Monkey - Pods - Costa Rica
City+ Roast (Medium)
THE CUPS ARE 100% RECYCLABLE AND BPA-FREE
ALTITUDE: 1,400 – 2,000 M
VARIETAL: Caturra, Catuai
PROCESSING: Washed
CUPPING NOTES: Well-Balanced with Mild Acidity, Exquisite Chocolate Fragrances, Sweetness and Tropical Fruits. 
 This Arabica coffee is from the Brunca region of Costa Rica. It is highly appreciated not only because of its perfect aspect, but also for its sweet flavor. 
All of our single serve pods are filled with approximately 14g-15g of our fresh roasted coffee, as apposed to the industry standard of 10g!  This ensures you are receiving the best possible cup of coffee from a single serve pod!