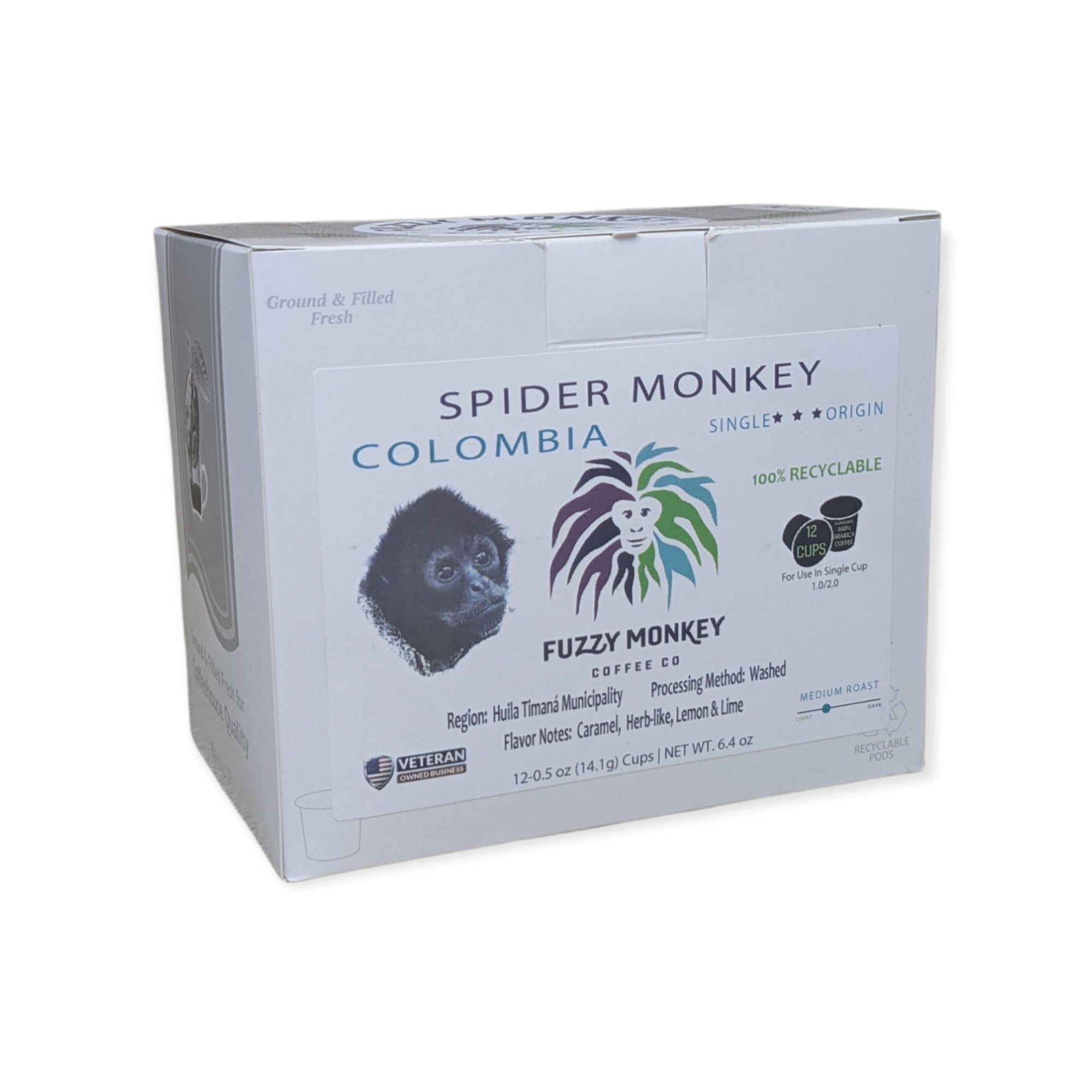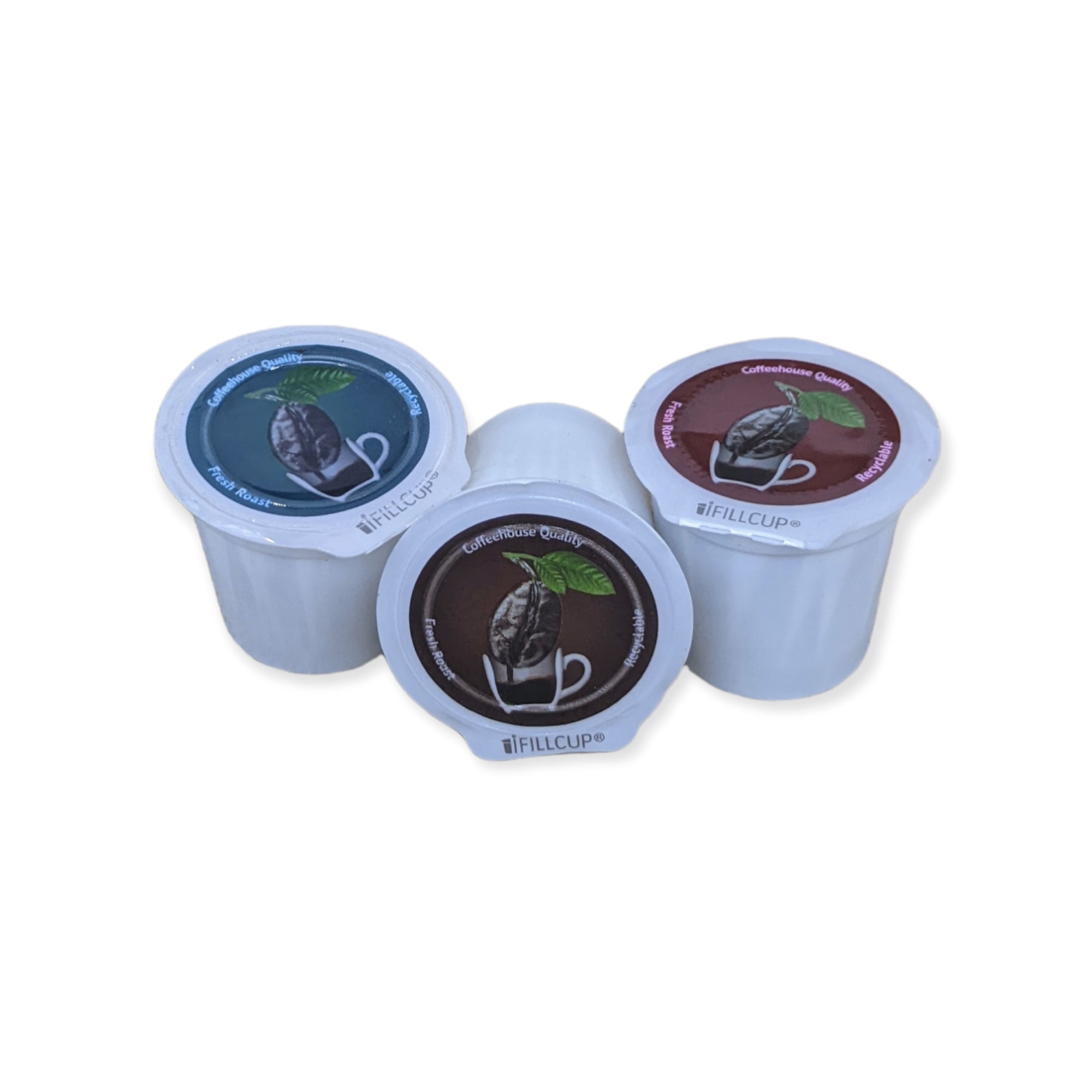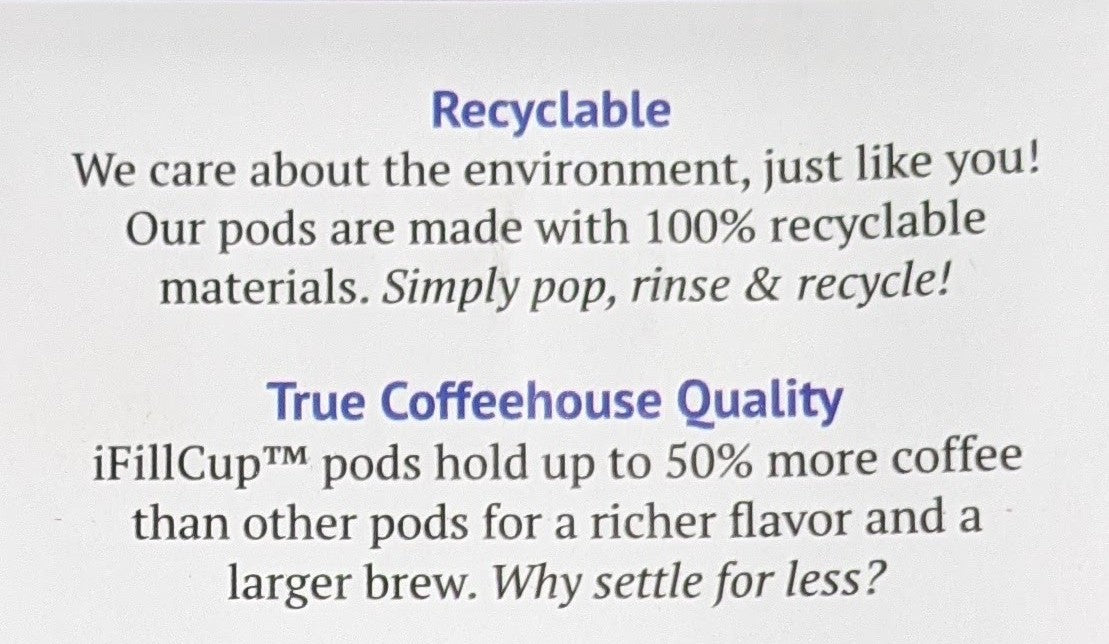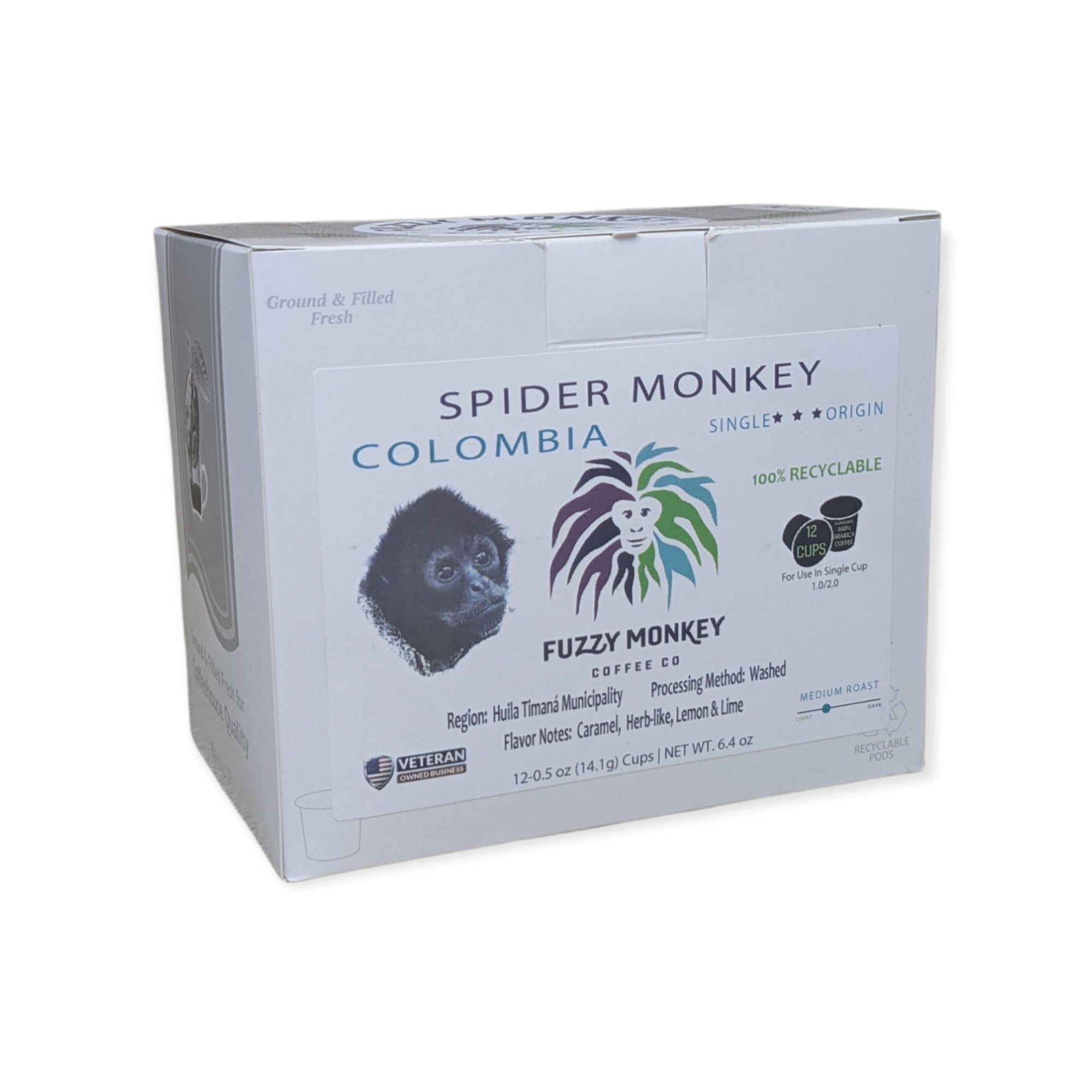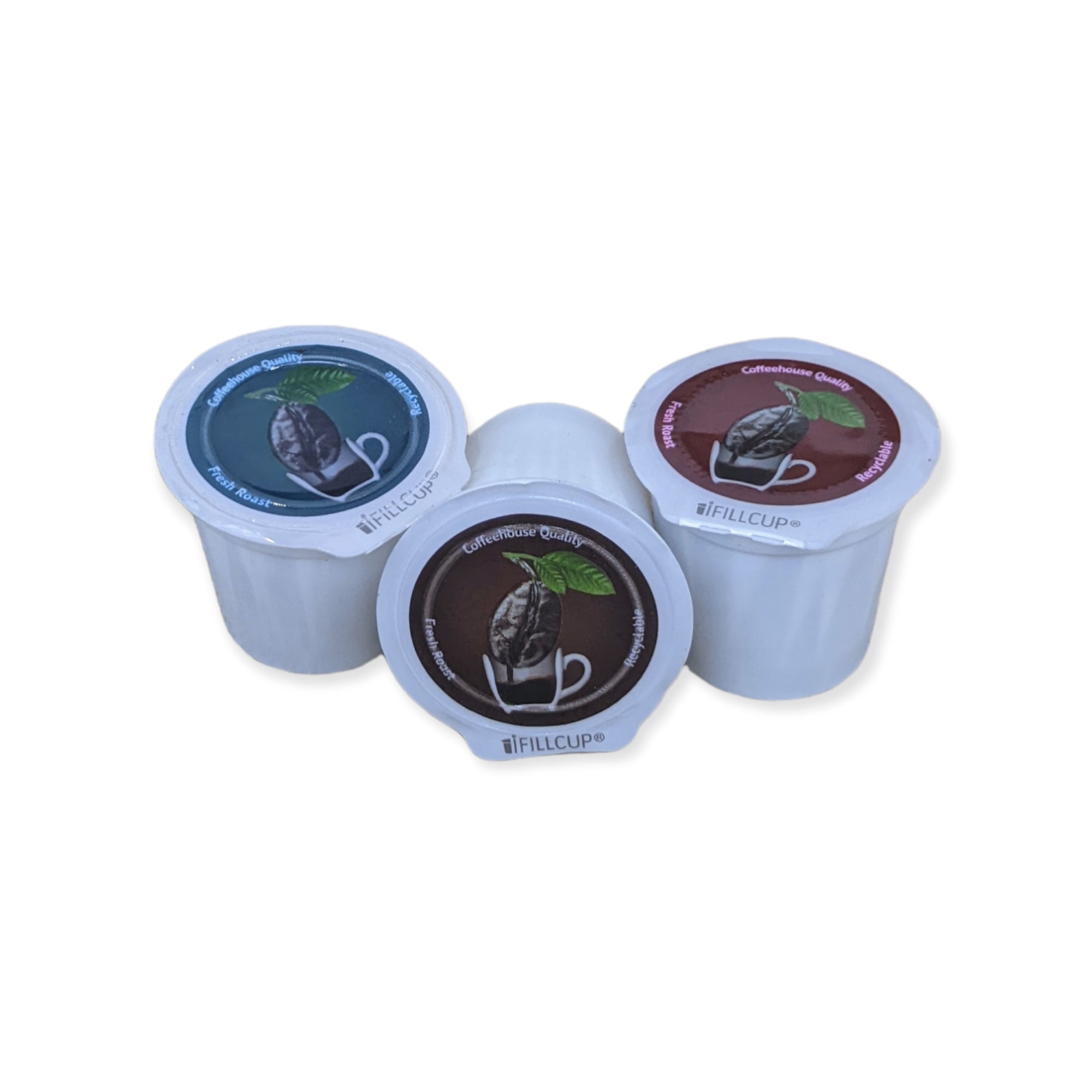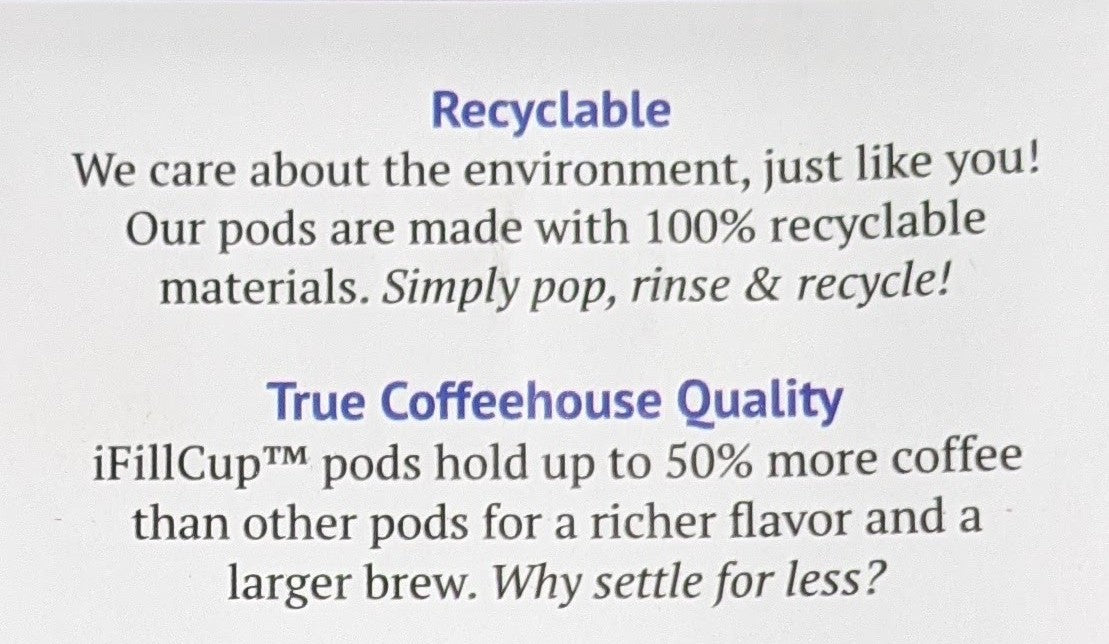 Spider Monkey - Pods - Colombia
City Roast (Medium)
THE CUPS ARE 100% RECYCLABLE AND BPA-FREE
Experience our popular Colombia Single Origin Coffee
ALTITUDE: 1,200 – 2,000 M
VARIETAL: Caturra, Typica, Bourbon
PROCESSING:  Washed
CUPPING NOTES: balanced and smooth with notes of fruit, chocolate and caramel, a medium body, a bright acidity and a pleasant, clean after taste.
Colombia is the second-largest producer of coffee in the world and the largest producer of washed Arabica. Annually, Colombia exports approximately 12.5 million bags and as a nation consumes about 2 million bags; about half of its exports come to the United States.
All of our single serve pods are filled with approximately 14g-15g of our fresh roasted coffee, as apposed to the industry standard of 10g!  This ensures you are receiving the best possible cup of coffee from a single serve pod!