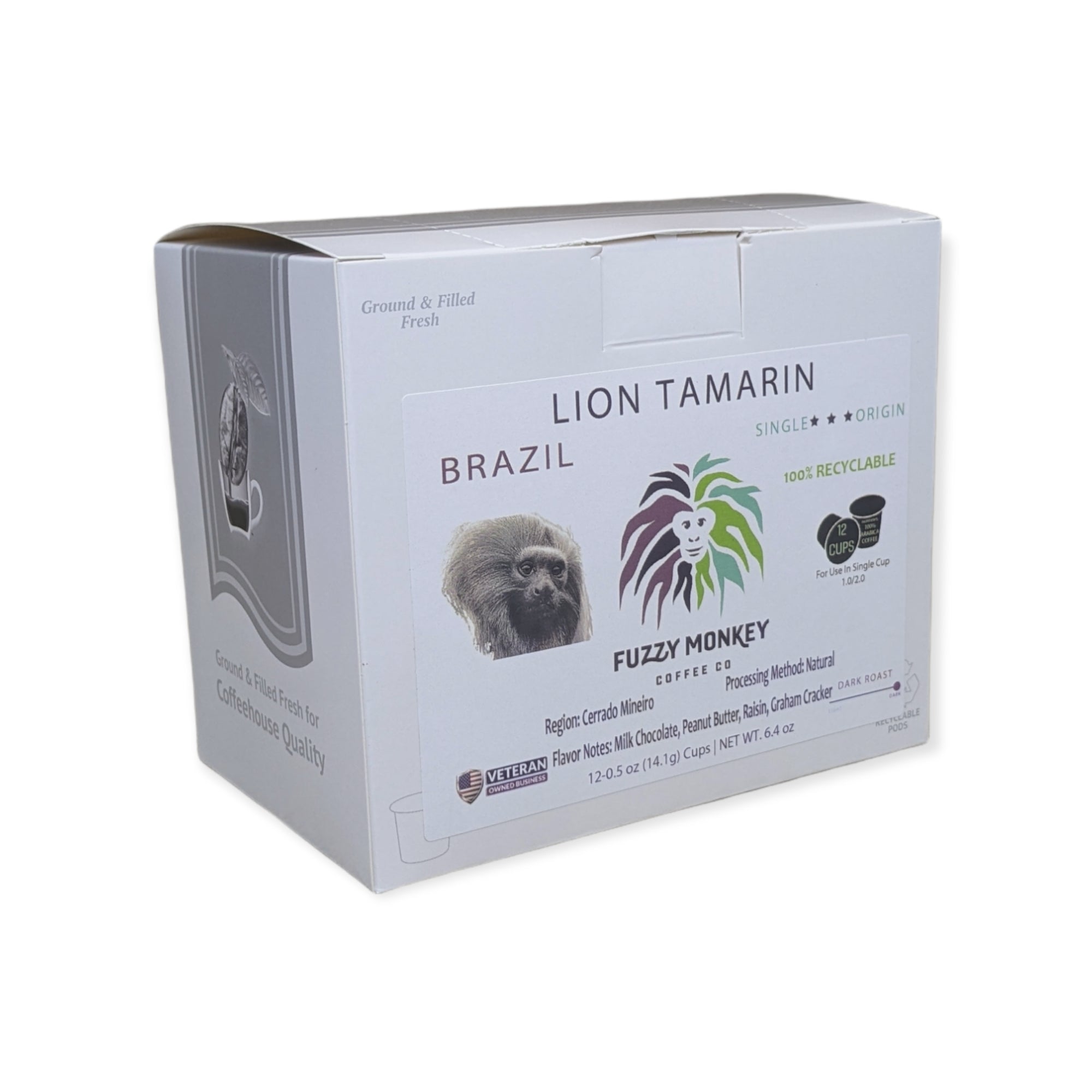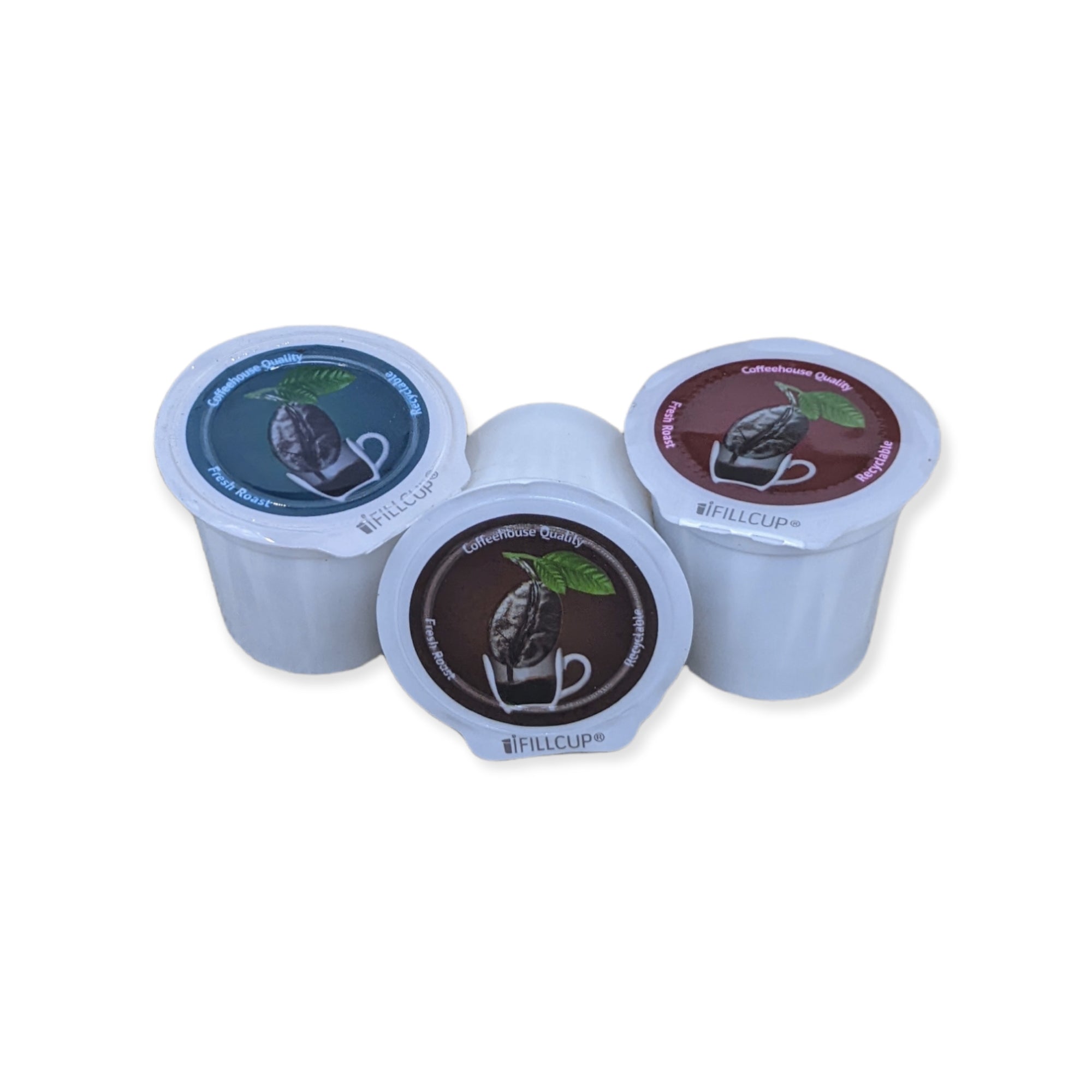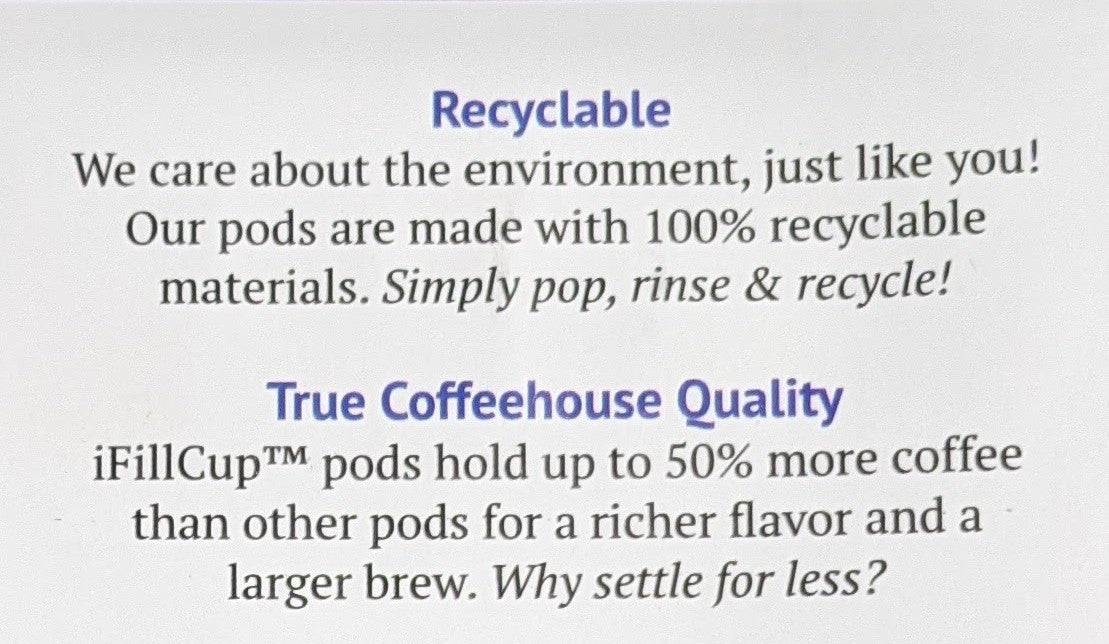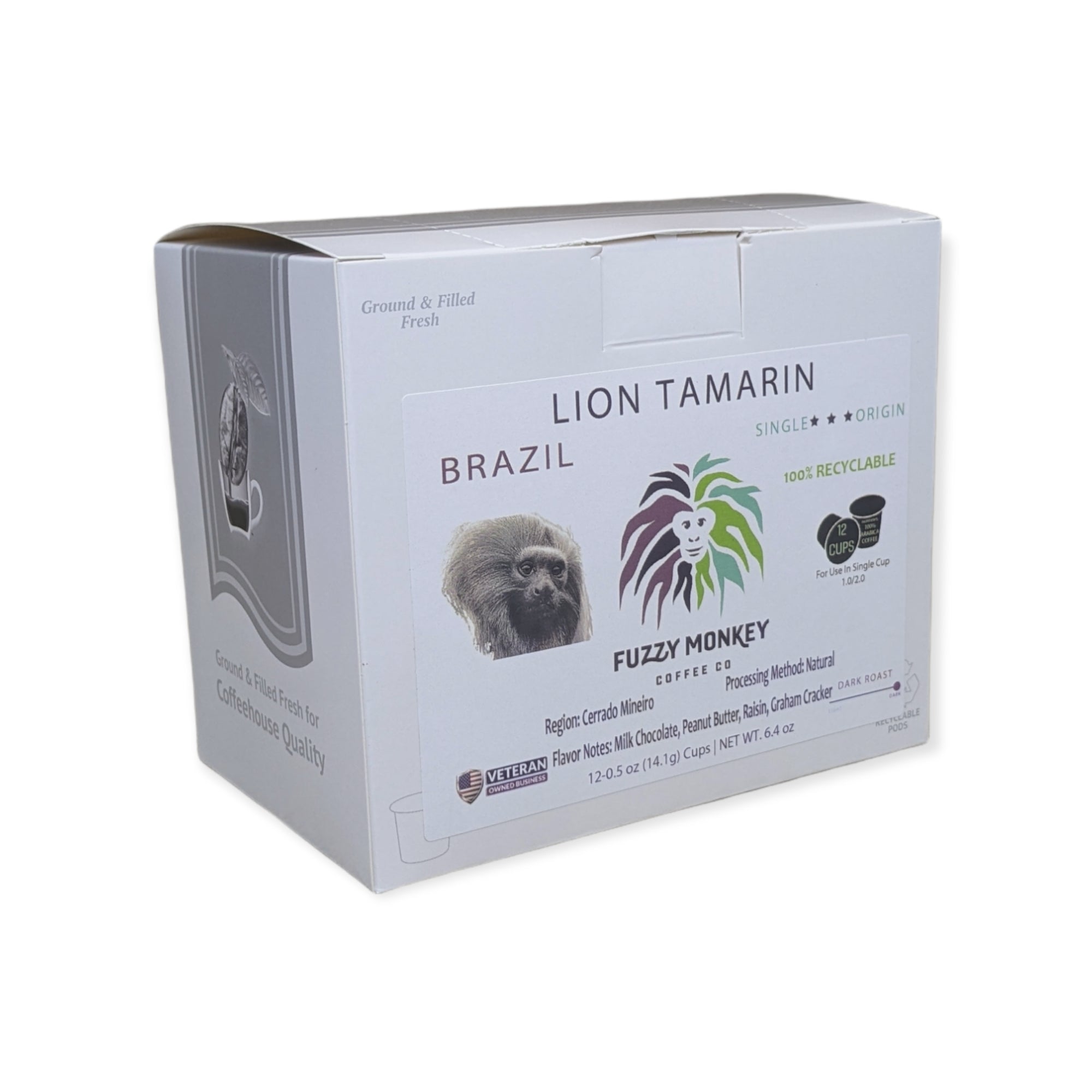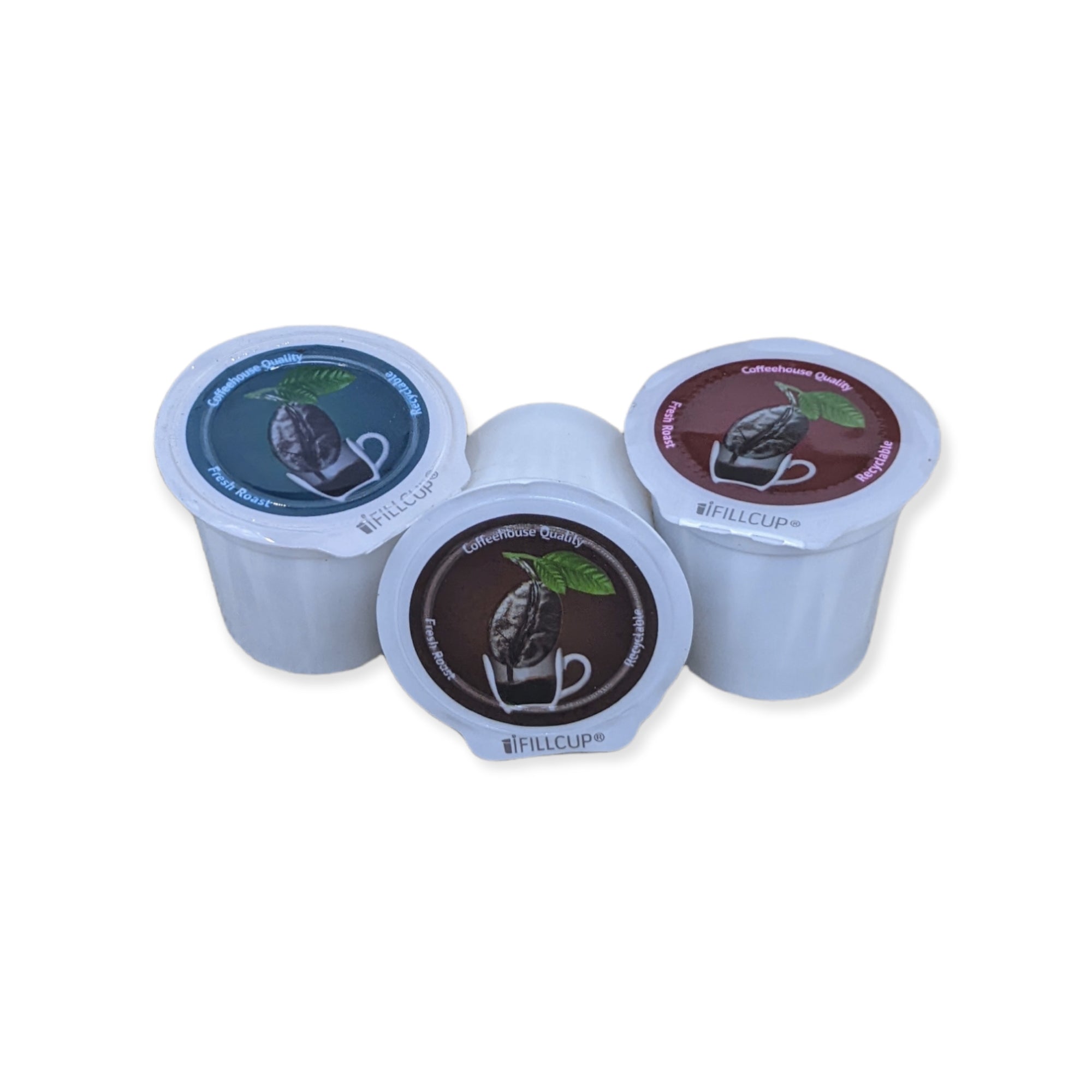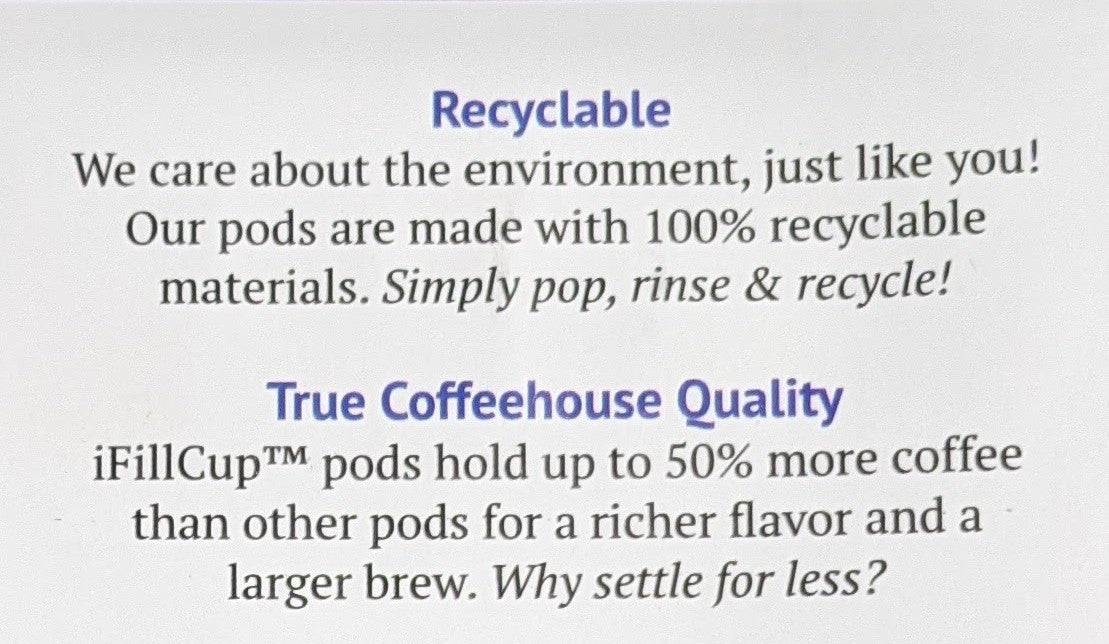 Lion Tamarin - Pods - Brazil
Dark Roast - French/Italian
THE CUPS ARE 100% RECYCLABLE AND BPA-FREE
REGION: CERRADO
Single ALTITUDE: 1,200 M
VARIETAL: Mundo Novo, Catuai Red and Yellow, Topazio, Catucai, Acaia
PROCESSING: Natural
CUPPING NOTES: Milk Chocolate, Peanut Butter, Raisin, Graham Cracker
Cerrado de Minas is located in the northwest of Minas Gerais state. The region is a big plateau where predominant topography is flat to slightly wavy. The altitude varies from 900 to 1250 meters above sea level.

The combination of well-defined seasons, abundant sunlight throughout the year, advanced farming techniques and entrepreneurial spirit forged the pillars that sustain Cerrado as we know today.
In the Brazil the natural process means ripe and raisin cherries are collected, cleaned and separated by weight at washing stations. The pre-drying process occurs under the sun between 2 to 7 days or more (farmers favor full sun dried process whenever possible) and finalized in mechanical driers followed by 30 days of resting in wood boxes to homogenize the dry coffee.
All of our single serve pods are filled with approximately 12g-14g of our fresh roasted coffee, as apposed to the industry standard of 10g!  This ensures you are receiving the best possible cup of coffee from a single serve pod!